Filtering server data by date or user/device
All views are filtered by user selection on the left or by date range selection at the top.
Filter by users
To filter by user or team just click on the left side.
If a user has more than one computer, a list of his computers will be visible below his username, so you can also filter by just a single computer.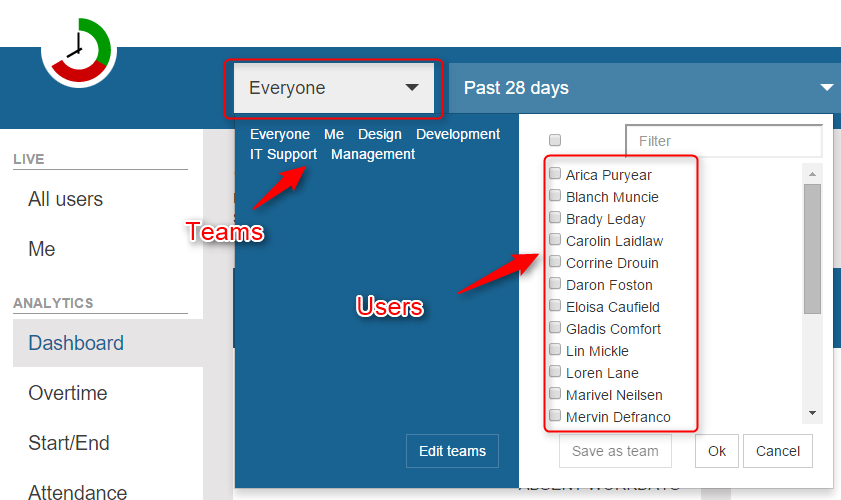 Filter by date
Click on the date range to set it.

You can also filter some of the views by:
weekdays, weekends or specific days.
specific hours of day.